Sports Betting In Texas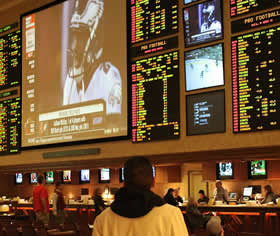 With so many talented college athletic programs and professional sports teams in the state, residents will never be without a team to root for, and, more importantly, wager on. If you're unsure where the best place for sports betting in Texas is, or what teams you can actually bet on, then you've come to the right place. This page focuses on all of the different aspects that go into Texas sports betting, like what's legal and where things can be done.
When betting on sports in Texas, you'll have to use an online sportsbook. We've put together some recommendations for the best online books in the state, with a brief summary of each like their bonuses and what they offer for residents looking for make a wager. This page will also review a couple of the more commonly asked questions about online sports betting, like deposit concerns and recommendations for a certain style of online sportsbook. This page has everything you'll need for sports betting in Texas.
Does Texas Have Legal Land-Based Sports Betting?
"No" is the short and sweet answer for whether or not Texas has regulated land-based sports gambling options. States all across the country have begun to open land-based sportsbooks within their borders ever since the repeal of the federal law known as PASPA. Unfortunately, that is not the case with Texas. In those other states, they have primarily used their casinos as a way to offer land-based sportsbooks. The Lone Star state does not have any real casinos like those other states so in order for there to be land-based sports betting Texas may have to construct some new gaming facilities. Given the state's conservative view on gambling that may not happen in the near future.
Texas Sports Betting Laws + Statutes
There have been multiple bills that have been introduced since the fall of PASPA that would enable the state of Texas to regulate a sports betting industry. In 2019, those included TX HB 1275 and HJR 61. The second of these was proposing a constitutional amendment authorizing the state to officially legalize sports betting. However, both of these proposals died in committee. Lawmakers in the state tried once more in 2021 with HB 2070 and HJR 97 . The first of those bills would set the rules for how sports betting in Texas would work. The second of those bills would've put those rules on the November 2022 ballot for local voters to approve or deny.
However, those bills also never got a fair shake. Because the state legislature only meets in odd number years and regulated sports betting would have to be approved by voters, the timeline for state-regulated books would be a long one. The state legislature would have to put the issue on the 2024 ballot in 2023. And if voters approve it in November of 2024, sportsbooks likely won't launch until 2025 at the earliest. Thankfully, online sportsbooks based overseas happily serve sports bettors in the Lone Star State now.
Is Online Sports Betting Legal In Texas?
It is important to note that residents in Texas are not able to be prosecuted or punished for real-money sports betting online. Why? Because there are no actual laws for or against online sports wagering in Texas. The only chance you have for actually being punished is if you operate or manage a sportsbook or if you use an online sportsbook that is based in another state. If you use ones that are based overseas then you are able to avoid both state and federal laws.
Facts About Legal Online Sports Betting In Texas
Online sportsbooks accept anyone in the state of Texas who are 18 years old or older.
Texans have access to some of the biggest online sports betting sites in the world.
No Texan has ever been arrested for online sports betting.
Texas-based teams count for the bulk of sports betting handle for the U.S. as a whole.
Sports Betting Laws In Texas
Texas is similar to many states in that online sports betting is not mentioned anywhere. This is simply because the federal government used to prohibit states from regulating sports betting for most of the country. But ever since that federal law (known as PASPA) was repealed in May of 2018, Texas has yet to take advantage of their new freedom. This leaves Texas as an unregulated market which actually means that residents can safely use legal offshore sports betting sites that accept Texas players. None of the sites we review break any of federal laws, therefore no Texas bettor will get in trouble for using them.
The federal laws that remain are simple and straightforward. The Wire Act requires online sportsbooks to function outside of the country. This means that all of the safe sports betting sites for Texas residents operate out of places such as Canada, the Republic of Panama, and the UK. As long as the site exists in a country where facilitating online sports wagering is legal, Texas players can use it. The only other federal law that affects online sports wagering is the UIGEA, which deems that no sites can send funds directly to a credit card. The sports betting sites that we review get around this in a myriad of ways including checks through the mail, cash wire transfers, Bitcoin, and many more safe and efficient funding methods.
Which Sports Betting Sites Accept Texas Residents?
Sports betting websites are more accessible than you may think. In fact, there are plenty that accept Texas residents who meet certain age and location requirements. The trick, of course, is finding a website that is safe, reliable, and easy to navigate. There are only a handful of sites in Texas that meet these requirements. To make sure the sports betting site you go to is up to par, all of the ones recommend feature the following: A wide offering of gambling options, easy-to-use deposit and withdrawal systems, and dedicated customer support.
Bovada Sportsbook - The Online Leader For Betting On The Dallas Cowboys + Others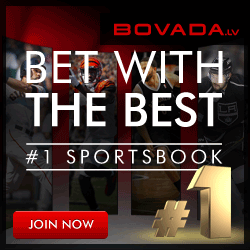 We all know that things are bigger in Texas, but what you don't know is that things are bigger and better at Bovada. This is the best online sportsbooks accepting Texas residents and thousands of websites will agree with that.
Players that sign up for a new account will get a 50% match bonus on their initial deposit all the way up to $250. Once you sign up, you will find that the layout is easy to use and they have tons of betting odds for every sport, including all your favorite teams in Texas. If you compare everything that each sportsbook has to offer, Bovada is simply a little bit better in every area for sports betting in Texas.
SportsBetting's Sportsbook - Recommended For Anyone 18+ That Wants To Bet Sports Online In Texas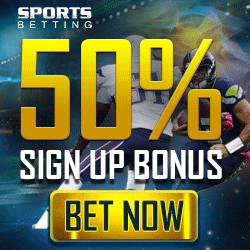 The most recent addition to our list is SportsBetting. This website is part of a large gambling company that operates several online sportsbooks and they have proven themselves to be a great sportsbook for Texas residents.
New players that sign up get great bonuses that can be used to bet on any sport you want from their large selection of betting odds. They accept a variety of deposit methods and they are well known to have some of the fastest sportsbook payouts online. There is really nothing that they don't offer at SportsBetting and we feel like all Texans will enjoy this sportsbook.
BetOnline Sportsbook - Texas Sized Deposit Bonuses Worth Up To $1,000 Each Time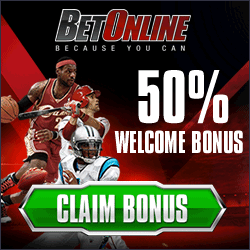 Another one of the online sports betting sites that accept Texas residents that we like is BetOnline. With more then a decade of proof, they have proven themselves to be among the very best betting websites online, and they accept US residents from all 50 states including Texas. When Texas residents sign up for an account, they will get a deposit bonus of 50% that can put as much as $1,000 in your account.
When your ready to bet, you will find betting odds for every sport you can imagine, and then some that you never knew existed. Overall, you will not find a much better Texas sportsbook than BetOnline.
Top Texas Sports Betting Sites
Rank
Online Sportsbooks
Bonuses Offered
Rating
US Players?
Play Now!





Does Texas Have Pari-Mutuel Betting?
Despite its historical reputation for poker, the Lone Star State does have a healthy amount of horse racing tracks. These pari-mutuel betting facilities are spread throughout the state, and they strictly race thoroughbreds, not greyhounds. A few tracks include Retama Park in Selma, Manor Downs, Lone Star Park in Grand Prairie, and a handful of others.
What Other Types of Gambling Does Texas Allow?
Texas may very well be the next state to launch a handful of commercial casinos. The decision lies in the voter's hands, however. Nevertheless, if rumors are true, the Texas legislation is looking to open up a vote in the near future.
That said, there are plenty of other gambling options in Texas other than pari-mutuel wagering and online sports betting. To start with, there is a single Native American-owned and -operated casino in Eagle Pass. The Kickapoo Lucky Eagle Casino was one of three tribal casinos; the other two closed in 2002. Texas residents can also play lotteries and play charitable bingo in several locations. For now, though, online sports wagering is a Texan's only option when it comes to convenient real-money gambling.
Benefits Of Online Sports Betting In Texas
There are many benefits to wagering on sports online. The most obvious reason is that you can do it from the comfort of your own home. There is nothing better than putting a game on the TV and wagering along with the action. Most of these sites also have mobile and live betting, which makes the whole experience easier than ever, and much more exciting. You can access the sportsbook from anywhere with the Mobile App, and you can wager on the ever-shifting odds of a real game with the live betting feature. Sports wagering doesn't get any better than this.
Another great thing about wagering online is, since these sites are legal, they are really the only way to legitimately bet for most people in the US. These sites save Texas sports fans the trouble of seeking out a bookie, or a shady betting racket.
The Final Word On Legal Sports Betting In Texas
As you can see, there are many perks to wagering online. As long as you pick a safe site, such as the ones that we review, you will have a safe and exciting sports betting experience in Texas. These sites offer many benefits over the questionable land-based options that are out there, and they are simple and fun to use. We suggest checking out our other pages to learn more about the ins and outs of online sports betting, such as deposits and payouts. Alternatively, you can just pick a site and start betting now, the option is yours!
How Old Do I Have To Be To Bet Sports Online In Texas?
In Texas, you must be at least 21 to bet sports online. This is part of the legislation found in Texas' gambling laws. In order to avoid any problems funding and withdrawing from your sportsbook account, we recommend you follow your state's proscribed gambling age before you begin sports betting in Texas.
What Teams Can I Bet On In Texas?
Some of the most popular teams for sports betting in the US come out of Texas. As a resident of the lone star state, you have so many different teams to root for and bet on. Sports betting in Texas can, of course, be done on any team you want. These are just popular teams that can be found in Texas.
College:
Baylor Bears
Houston Cougars
Rice Owls
Texas A & M Aggies
TCU Horned Frogs
SMU Mustangs
Texas Longhorns
Texas Tech Red Raiders
Professional:
Dallas Cowboys
Houston Texans
Dallas Mavericks
Houston Rockets
San Antonio Spurs
Texas Rangers
Houston Astros
Dallas Stars
Best Deposit Methods For Texas Residents!
When living in Texas, there are a couple of different deposit methods for residents to use. Below, we'll review the three best deposit methods for Texas residents to use when funding their sportsbook accounts. You'll be able to bet on whatever event you'd like, no matter which deposit method you choose when sports betting in Texas, so it's all about what feels more comfortable to you.
A universal deposit method available is Bitcoin. Bitcoin is a digital currency, one that is not associated with any financial institutions. Bitcoin deposits are easy and usually only take a few minutes to complete. If you don't feel like venturing into the world of digital currency, try a more traditional route. Using credit cards for sports betting in Texas is simple, easy, and fast. Credit cards are the most popular way to fund sports betting accounts, as they are quick and allow players to deposit a nice sized sum in one go.
Not feeling comfortable putting financial information online? Writing a check to the sportsbook of your choice is a viable option. Most sportsbooks will credit the cost of shipping to your account once they've received your check. You'll have to wait a little longer when you use checks but you can deposit much more with this option, so the tradeoff is equitable.

High Roller Sports Betting Sites
When sports betting in Texas, do you really want to be limited? Choosing a high roller sports betting site allows you to have the option to place as big or as small of a wager as you'd like. It doesn't matter if you want to place the highest possible bet every time, or if you just want to put money down occasionally. These books give you the most important thing you can get in an online sportsbook: options. They'll never change the game on you, either. So if you're looking for a place that can handle the amount of even your most adventurous bets, then you should check out the high roller sports betting sites we've recommended on this page. Sites like SportsBetting and BetOnline are able to offer players an adjustable wager limit, ensuring that even the biggest whales will be able to find action at their sportsbooks. These sites accept players from all 50 states, and sign up is always free.