Is Sports Betting Legal In Texas
Texans get it, everything is bigger in Texas. Big hats, big pots of spicy chili, and big, big ballgames. It comes as no surprise that sports in Texas are huge, whether it's a big game for the Dallas Mavericks, the Dallas Cowboys, or the Longhorns out in Austin, Texas does sports big. It's a shame then that the most popular interpretations of state laws rule out sports betting, as Texans could surely have some fun with that. It's lucky then that for those who live in Texas and like to bet on sports, that the popular interpretations of these laws are dead wrong.
The most important thing to understand is that it is possible to wager on sports games in Texas. No laws have been passed through any state or federal courts that prohibit the act of placing any bets on sporting events through online offshore sportsbooks. The only time the law gets concerned is with those who would facilitate betting. This essentially means anyone who can turn a profit based on other people betting. Namely, the bookmakers, business owners who profit off gambling and those who would advertise it. There is no way to persecute anyone who simply plays and games of chance or makes a bet on any sporting events.
Lawmakers in the state of Texas have tried to legalize regulated sports betting before. Most recently in 2021, lawmakers introduced TX HB 270 and TX HJR 97. The first of these bills would have created the laws surrounding the activity in Texas. State-regulated online sportsbooks were included in those measures. The second of these bills would have put the issue on the November 2022 ballot for local residents to approve or deny. However, both of these bills failed to make any real traction in the state legislature. Because the legislature only meets in odd years, the soonest Texans can see sportsbooks pop up in there state is 2025. In the meantime, online offshore sportsbooks are the only legal option.
Land-Based Sports Betting in Texas:
While this initially solves some problems when it comes to gambling in Texas, it opens a big can of worms at the same time. Even though it's perfectly legal to participate in some form of online sports betting, what good does it do for people who want the in-person sportsbook experience? There does lay a bit of a rub. New Mexico is the closest state with legal sportsbooks. In addition, some parts of Texas aren't a bad distance from Biloxi where casino games and sports betting are completely legalized. If you do not wish to travel, that leaves Texas residents with only illegitimate enterprises for land-based wagering. In addition to being an unsavory association, illegitimate gambling enterprises more often than not turn out to be a bad investment and an unsafe place to put your hard-earned money. You'll want to wait until state lawmakers change their stance and officially authorize land-based sports betting in the Lone Star State if you want to go the in-person route.
Legal Online Sports Betting in Texas:
So what's the solution? There are many online sportsbooks that welcome Texas residents, and since they operate in foreign territories do not fall under the same restrictions that land based sport betting stations do. Since we've already established that it's legal for Texas residents to participate in wagers and have now established that these online sites may operate perfectly legally, online sportsbooks seem like a good fit. Many of these companies have been established and provided great service for over a decade, and are cited by reputable news companies like CNBC and FOX sports. That kind of reputation and longevity isn't achieved by operating an illegitimate business, so with the track record these companies have, it's certainly safe to trust them with your money.
Bovada Sportsbook - Established Sportsbook With Great Deposit Bonuses + Events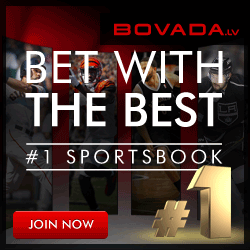 If you're looking for a sportsbook to start out with, it may be prudent to start and end with the appropriately named BetOnline. In addition to all the safety and security establishing an account with a site over 10 years old offers, you will also have access not just to a wide array of betting lines and propositions that rival any land based sportsbook, you will have access to customer service that is there for you literally around the clock. BetOnline offers webchat support that will connect you to a live, professional human being 24 hours a day, 7 days a week. Peruse the odds and bet confidently as you know you will have a consistent supporting cast behind you every step of the way working to ensure that your experience is always good enough to keep you coming back.
Top Texas Sports Betting Sites
Rank
Online Sportsbooks
Bonuses Offered
Rating
US Players?
Play Now!





What's The Bottom Line? Will I Get In Trouble For Betting On Sports?
Next time the Texas Rangers are about to take the mound and you feel an overwhelming desire to place a bet, don't let that hunger die unfulfilled. There are several great options for sports betting in Texas safely in the big, big state of Texas where there is no shortage of great sports to watch.